Web and Newsletter Design By ginSoaked
ginSoaked is a web development company based in Glasgow. We do web stuff so you don't have to, providing web design, web application services and HTML newsletter design to businesses and organisations throughout Glasgow, Scotland and the UK.
The company was founded in 2007 by Alan Wallace and specialises in usable, accessible web sites for small business. We have helped clients with search engine optimisation, content management systems, re-designing existing sites, promotion of existing services and more... All work is carried out utilising the latest best practices and web standards producing sites that are easy to use and search engine friendly. Coding with web standards enables your site to be updated simply in the future without the expense of a full re-design.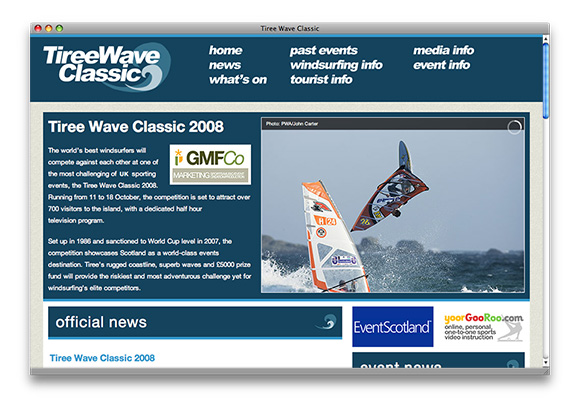 Good Looking and Accessible
ginSoaked can design sites large or small with bespoke options for each individual client. We can even incorporate a Content Editing System to enable you to make your own changes in the future.
We design websites that look clean and professional and also achieve high rankings across all of the main search engines, including Google. We design to meet UK Accessibility guidelines to ensure everyone can enjoy your site.
You can view the most recent projects on the work page, or find out how to contact us for a quote.
Hire us
We do web stuff!
Need a new site? Current site need a rethink? ginSoaked can help. We offer web consultancy at reasonable rates, from Search Engine Optimisation studies to front-end (X)HTML/CSS templates built using web standards. We can also provide full content management facillities.